The Vortex: December 18, 2015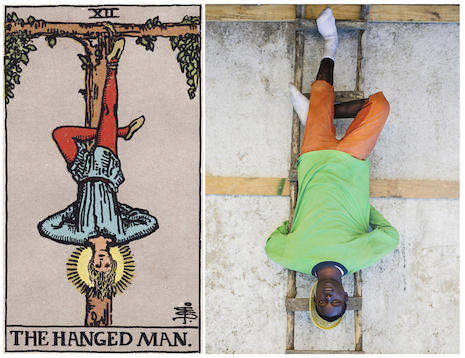 (source: Alice Smeets)
THE VORTEX is where we look at what paranormal and new age stories were pulled into our realm this week.
Two astronauts aboard Gemini 6 in 1965 report to Mission Control, "We have an object, looks like a satellite going from north to south, probably in polar orbit…. Looks like he might be going to re-enter soon…. You just might let me pick up that thing…. I see a command module and eight smaller modules in front. The pilot of the command module is wearing a red suit." [via Smithsonian.com]

"Ghetto Tarot" is a project created by a group of Haitian artists who have recreated several tarot card scenes using objects, cultural artefacts, and even trash from their environment. [via Dangerous Minds]
(VIDEO) Aaron Sagers takes correspondent Matt Young into the Eastern State Penitentiary to learn its horrid history. They may have made a believer out of Young… [via New York Post]
10 Classic Victorian Ghost Stories Everyone Should Read. [via Interesting Literature]
(Pssst! And listen to Michael Lamport reading Edgar Allan Poe tales in the Bedtime Stories section.)
What is a Master of Illusions and how can becoming one help you navigate the ever-changing and busy world while staying present and aware? [via The Way of Meditation]
What was your favourite story this week?
-Hecate
(Visited 40 times, 1 visits today)